Do you remember 5 years ago, when New Zealand was the destination in which everyone wanted to go. You know, right after the move Lord of the Rings had been released. Well, I am beginning to think that Iceland is the new New Zealand. Everywhere I turn I am seeing pictures of Iceland, hearing music from Iceland. And I can see why everyone is infatuated by it. Here are a few of the amazing things that I have found that have come from that Northern Country.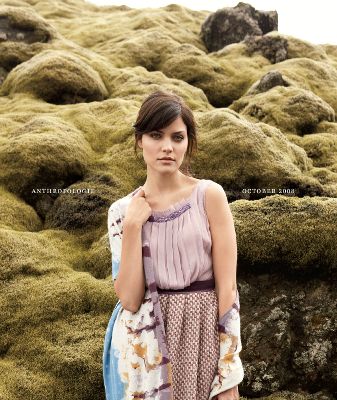 I just got the new October issue of
Antropologie
.
The whole issue was photoed in Iceland and has a very magical feel.
This is an album I recently found.
Their name is Parachutes.
They are from Iceland.
They sound amazing.
And they are touring with Sigur Ros.
You can check out their song "Your Stories"
here
,
and even download it for free.
Speaking of Sigur Ros, if you have not heard their song
Fljótavík,
you must listen to it.
They are Icelandic too.